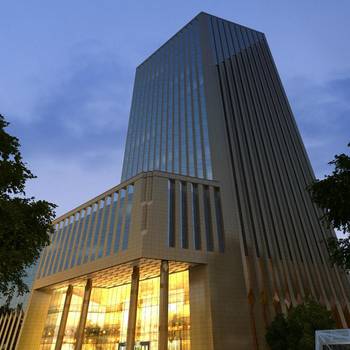 Welcome to voco Hangzhou Binjiang Minghao. voco is a new IHG hotel brand that brings a 'reliably different' experience to your stay. Hotels to count on that are different enough to be fun. Our new family of hotels are connected by their individual characters, that make dependable travel memorable.
voco Hangzhou Binjiang Minghao is located in Hangzhou's Binjiang District, nearby to popular Longhu Paradise Walk and Star Avenue. The hotel is within 1 straight-line kilometer from the Sakura runway along the Qiantang River and 8 straight-line kilometers from West Lake. We are 15 kilometers from Hangzhou East Railway Station and 25 kilometers from Hangzhou Xiaoshan International Airport, both in straight-line distance.
voco Hangzhou Binjiang Minghao features 148 deluxe rooms and suites. Each room's interior space makes use of white marble and exquisite wood to embody a calm beauty. What's more, Elemis branded luxury bathroom amenities, cosy bedding and AI smart room will raise relaxation to your me time.
Among our lounge and restaurant offerings enjoy the voco life throughout the day. Treat yourself to our all-day dining Min Café Western Restaurant, and the fine cuisines at signature Mingxuange Chinese Restaurant, then relax with an evening cocktail at Lobby Lounge. To keep fit and healthy during your stay, our gym, swimming pool and rejuvenating Spa await you.
At voco Hangzhou Binjiang Minghao, our brand's thoughtful, unstuffy and charming nature makes for an enjoyable stay.